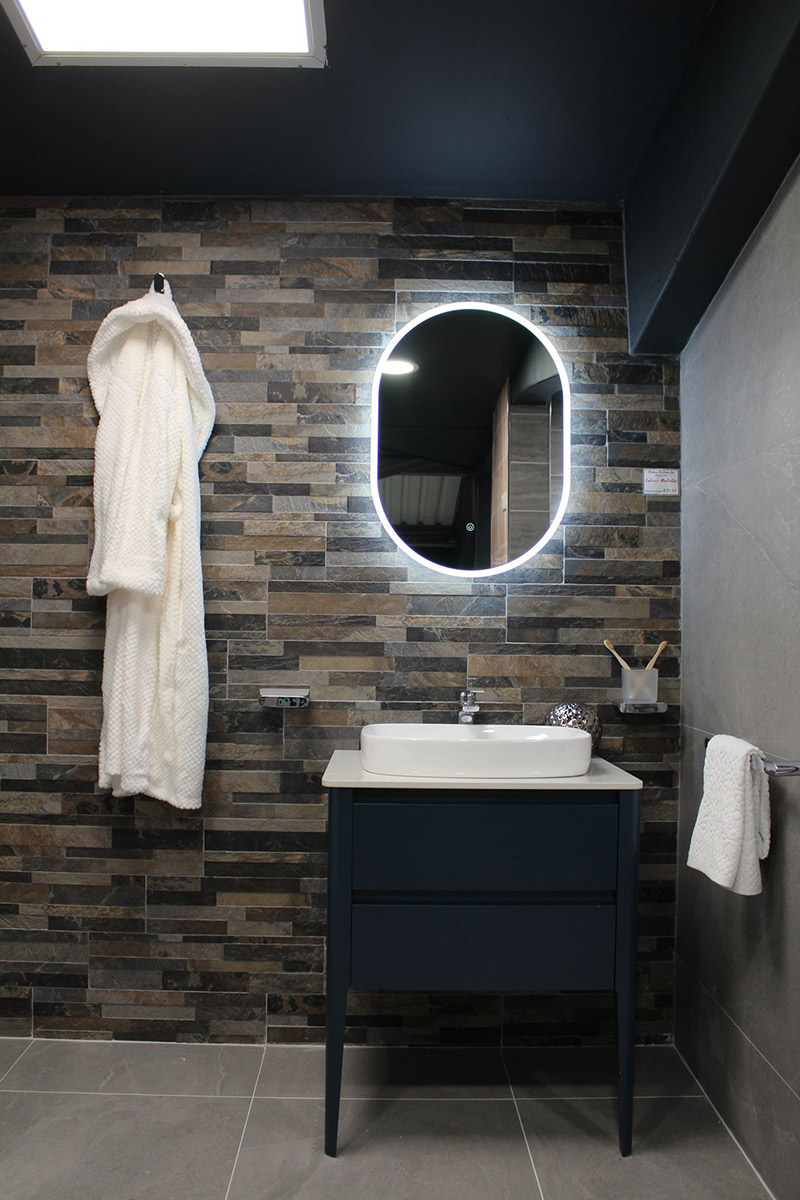 About Midleton Tiles & Bathrooms
Established in January 1993, Midleton Tiles & Bathrooms is one of Cork's largest and most successful the importers and retailers. We have a business philosophy based on the simple but often forgotten principles of good service, good friendly customer care, reliability, and fair pricing.
We at Midleton Tiles & Bathrooms import our Tiles direct from eighteen factories in five different countries thus giving us a very important edge on price and stock levels in our showroom in Midleton, Co Cork we have a vast range to choose from. Our trained staff will be happy to spend time with you to ensure you are comfortable with the choice you make whether it is Tiles, Porcelain Bathroom Ware, Fittings or Paving.
Over 40 fully fitted out bathrooms are on display in our showroom. We hope you enjoy your journey in choosing your products and always remember we are here to help you Just call in and ask.
The products on this website are only a small fraction of the full selection of products we have in stock, we also stock a vast range of tilling tools and related products. A tie cutter hire service is also available in store. A visit to our showroom is a must if you wish to see our full range.
Why Chose Us
At Midleton Tiles & Bathrooms, we are dedicated to providing our customers with the very best in tiles and bathroom furnishings. Our commitment to quality means that we offer only the highest quality products that are built to last.
Our knowledgeable and experienced team is here to assist you every step of the way, from choosing the right tiles to designing your dream bathroom.
We pride ourselves on providing exceptional customer service and support, and we strive to make the renovation process as easy and enjoyable as possible. With our wide range of tiles and bathroom furnishings, we have something to suit every style and budget.
Choose Midleton Tiles & Bathrooms for all your tiling and bathroom needs and experience the difference that quality, expertise, and exceptional customer service can make.
Enquire About Our Range